The Design District, Helsinki, Finland
If you are a working in the creative industries or you are looking for inspiration from the Scandinavian design process, then there is never too late for a detour into the Design Museum. You can dive right into the idea generation process, the concepts origins, the cultural significance of symbols and go over the production processes. The magic of the museum relies upon the fact that is an open digitalized library of objects, photographs, and sketches, that you can access anytime after leaving the premises. This will give you a headstart into understanding why Finns are so particularly excelling at design.
MARIMEKKO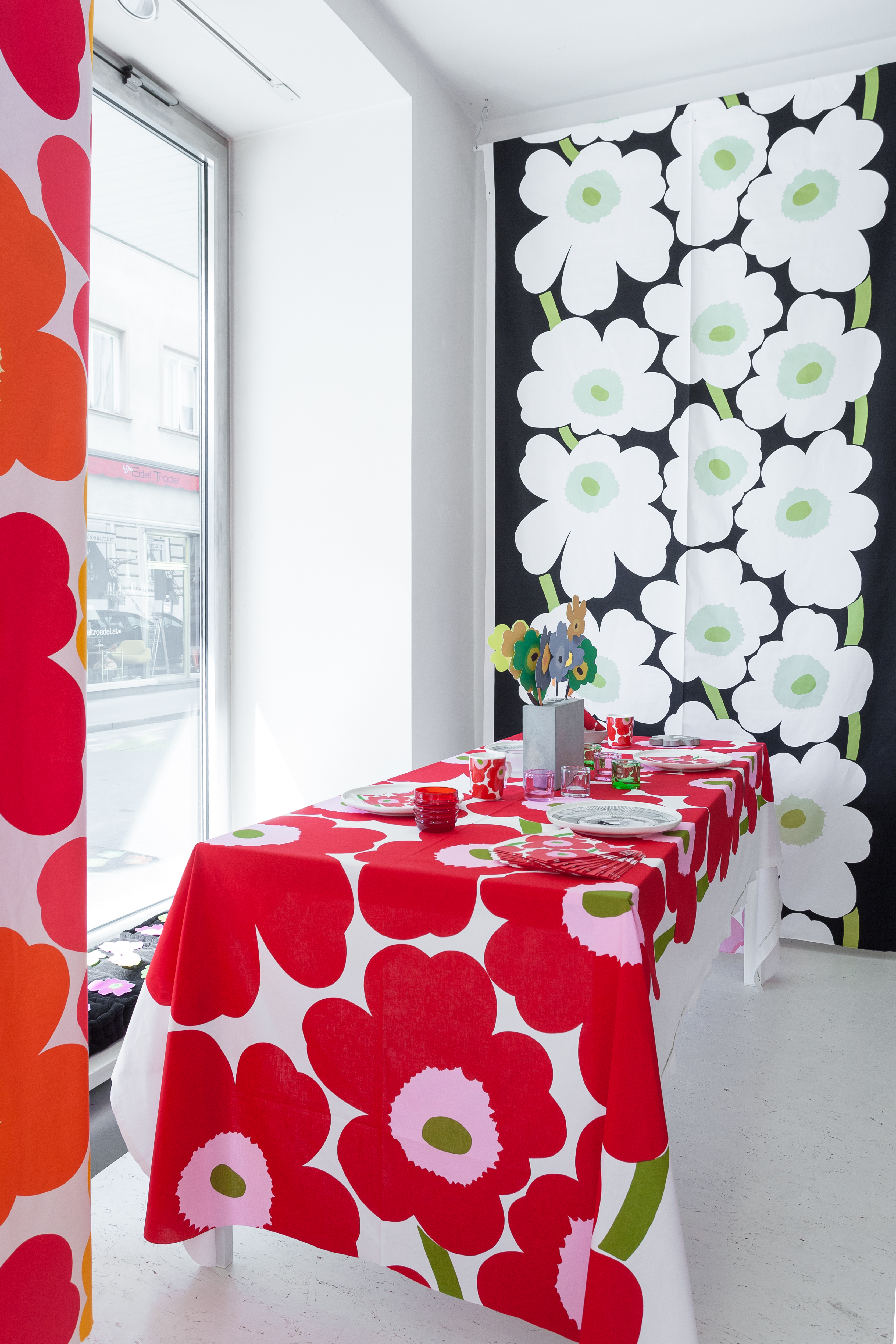 50th anniversary of Unikko | 2014 © Alexander Rauch Photography |Creative Industries Styria | Flickr

There can be no talk about the design without actually seeing the new collections of the vivid patterns of Marimekko clothing lines and lifestyle brand. 
Armi's and Viljo Ratia's original shop gained its worldwide fame back in the 1960s when Jackie Kennedy changed her French clothing line for the northern styles of the Finnish store. Even before that, the unicity of their design was already set in stone when the Armi Ratia invited avant-garde painters to create electrifying patterns for their newly founded oil-cloth business. 
With factories for printing only in Finland, Marimekko has made an important contribution to the fashion industry, improving fabric quality and broadening the color palette used by designers. In the quest of merry-ing the gloomy climate in Finland, the brand achieved to impact the world with a philosophy on authentic living even when is perceived excentric, creating timeless garments and adopting a commons-inspired working philosophy. 
The stylized poppy is probably the vastly recognized pattern part of the oldest and the most disobedient signature print conceptualized by designer and artist Maija Isola. The freshest collection composed by Satu Maaranen keeps the heritage line of the flower patters, yet adds a new dimension of geometric designs painted freely and spontaneously. 
LOKAL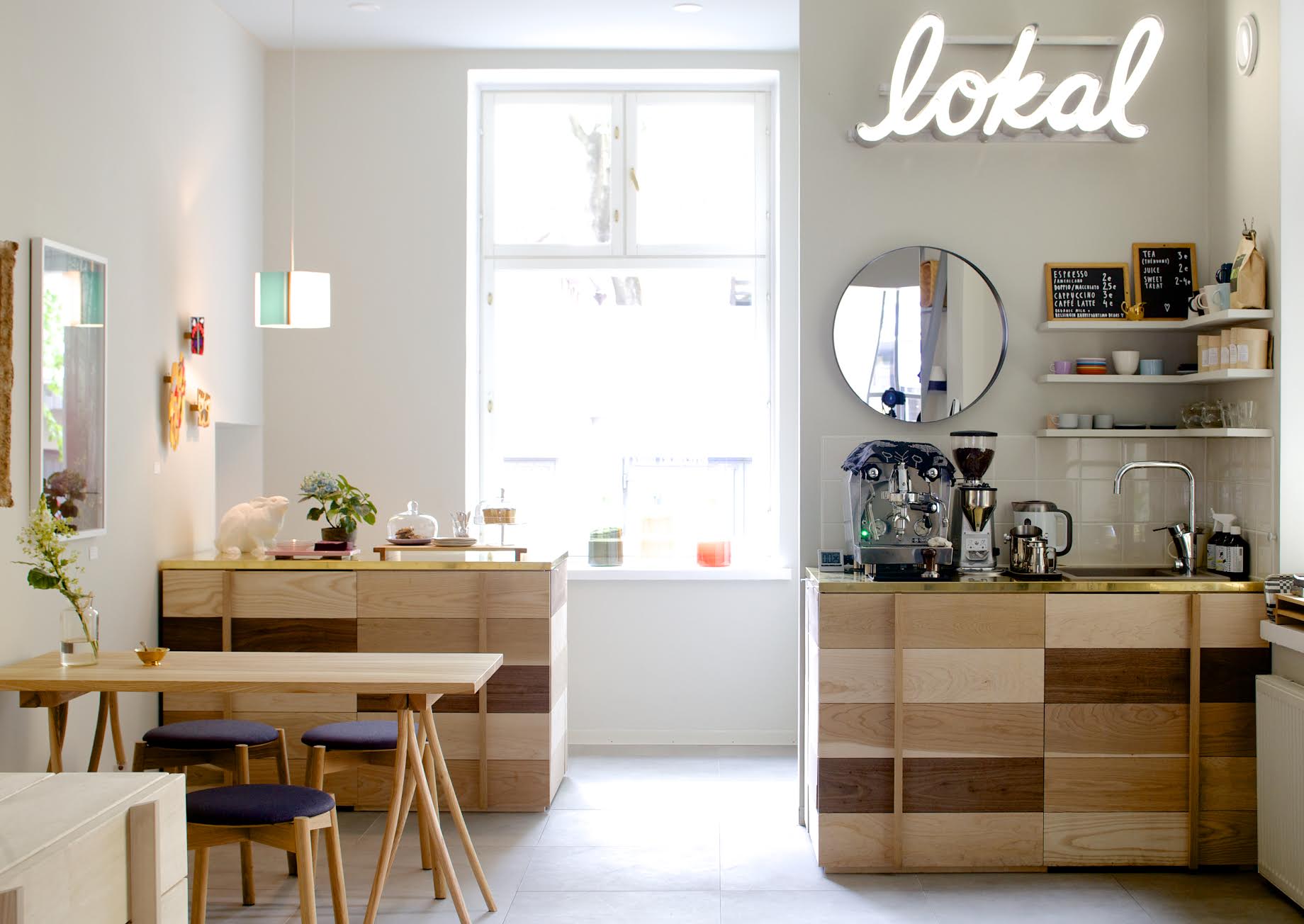 Lokal café & shop |2015 © Courtesy of Lokal
Lifestyle in Finland is more than Marimekko. The Lokal is the testimony for that. From installations to furniture, and handbags, this concept store bathes in independent Finish creativity. Some of the artists challenge the boundaries of commercial design and sustainability, especially in terms of production.  
Many of the objects are manufactured of random everyday life objects that go into the upcycling process of new products. When we visited the shop, items such as hand-woven storage baskets from rubber and envelope bags from the thick paper were the highlights. 
The coffee served by the Lokal is roasted by Helsingin Kahvipaahtimo and is arguably the freshest of the season and served in eccentric ceramics. Contemporary graphic designer Aimo Katajamäki, who exhibited at the annex of the Finnish parliament, Jouko Kärkkäinen, and Inka Kivalo are also featured here and will blow your mind.
Editor: Eliza Marin
Published: 27 September 2016 | The Culture Trip
Extended article URL: http://bit.ly/1OQDm5b